Besides renting apartments in Rio de Janeiro, we also offer other services to make your stay in Brazil even more comfortable.
Here are the services that we offer:
1 – Transfer service: One of our professional drivers can pick you up at the airport and take you to the apartment you've rented from us. When you check-out the driver can take you back to the aiport.
*R$ 150 (each way / up to 4 people / international airport Galeão)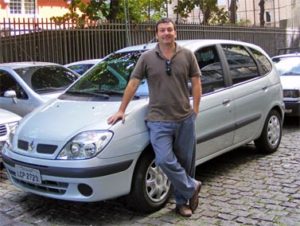 2 – Tour guide service: We can organize your tours to Corcovado (where's the statue of Christ), Sugar Loaf, Tijuca Forest, Historic Downtown and other landmarks of Rio de Janeiro, as well as personalized tours, depending on your interests.
3 – Maid's service: We have a maid available to clean up your place and change sheets and towels whenever necessary.
*R$ 150 (1 bedroom apartments) / R$ 200 (2 bedroom apartments) / R$ 250 (3 bedroom apartments)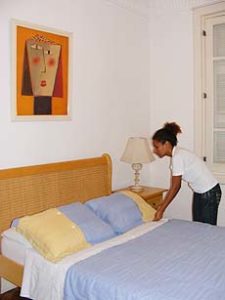 4 – Real estate: If you would like to explore the possibilities of buying real estate in Rio de Janiero, we can also accomodate your needs in this area.
5 – Property management: If you already own an apartment in Rio de Janeiro (Copacabana) and are interested in renting it by season, please contact us to discuss a possible partnership.
6 – Reforms: Your apartment / shop in Rio needs a renovation? We can also help you in this area.